Meghla Najlah El Haque
SENIOR CONSULTANT
Focus: Organizations & Leadership
Meghla is a Senior Consultant at Eunepa and is involved in research and content development for our leadership development and learning platforms. She is also involved in training and facilitation for management and leadership programs.
She was the Director of Global Outreach and Initiatives at the Office of Her Majesty Queen Rania Al Abdullah of Jordan for over eight years. There, she was responsible for designing and implementing international mission programmes for advocacy and development initiatives, as well as the strategic liaison for regional and global partners.
In Vienna, Meghla was the Managing Director of a language and professional training institute for six years. She has a proven track record in leading teams, project management, and communication skills.
She has a Master's degree in International Relations from SOAS University of London, a diploma in journalism from London, and a Bachelor's degree in International History and Politics from the University of Leeds. Meghla speaks English, Arabic, Bengali, Hindi and German. She is also a dance teacher in Indian classical and folk.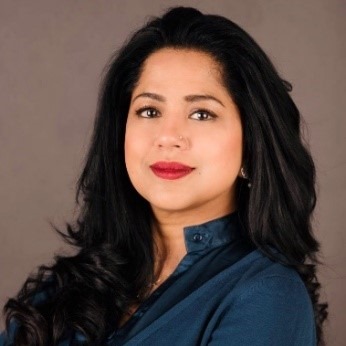 How can we optimize your business?