Pari Namazie, PhD
MANAGING PARTNER
Focus: Organizations & Leadership
Pari has over 25 years of experience working as an intercultural, HR and organizational improvement consultant to multinational and international companies. She works as a coach, consultant and facilitator with all organizational levels from senior executives to project teams, providing HR and organizational improvement solutions. She weaves intercultural communication awareness into her solutions, helping diverse and multi-cultural teams work more effectively.
Pari has founded and co-founded successful private sector companies in Iran and Europe. She contributes to academic journals and is a regular speaker at international conferences on HRM and intercultural competence. She lectures Intercultural Communication at the Centre for Global Politics at Freie Universität Berlin. She was president of SIETAR Europa from 2015 to 2017.
Pari holds a PhD in International Human Resource Management and a Bachelor's degree (Hons.) in Business Studies from Middlesex Business School, London. She speaks English, Persian and intermediate German.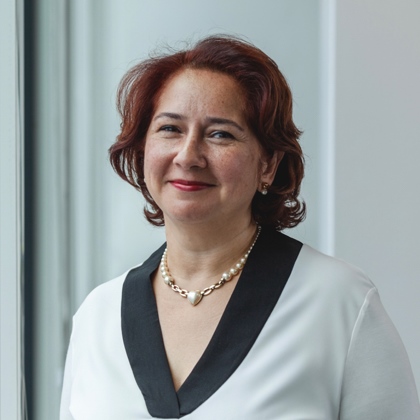 How can we optimize your business?