Why a Feedback Culture Matters – And How to Establish It
12 Jun 2019 | Organizations & Leadership

A management team I worked with sat together in a circle and started giving each other feedback for the first time. It took a while for them to get going. What was constructive feedback really? Was what they were saying helpful or harmful?
One of the managers, Mike, said, "Julie, whenever I come to talk to you, you don't look at me. You don't even acknowledge I'm speaking to you, you just keep typing on your computer. This makes me feel disrespected and uncomfortable."
Julie sat silent for a few minutes, taking in this feedback. Finally, she said in a low voice, "I do acknowledge you. I type because I'm taking notes of what you're telling me to make sure I respond and follow up accurately."
Such a simple statement and exchange of information, yet it left both Julie and Mike speechless. For months they were having a problem working together – Mike feeling disrespected because Julie would not establish adequate eye contact with him, and Julie feeling unappreciated by Mike's tone and never thanking her for her diligence and efforts.
Many companies these days realize the need for a feedback culture, but are unsure how to establish a healthy and effective one, which goes beyond mere lip service. As a result, voices remain unheard, feelings get hurt, and employee satisfaction and performance can deteriorate. Problems creep in and can destroy organizations. Regular feedback is the solution here. Even a journey of a thousand miles starts with the first feedback… 
Why a feedback culture works
There are many benefits to creating a feedback culture. They include:
Employee empowerment
Giving employees a voice is to hear them, to let them share their ideas and concerns, and to ultimately create a feeling of recognition and appreciation. This, in turn, increases their proactivity and innovation.
Growth mindset
By establishing regular and frequent feedback exchanges, employees develop a growth mindset. Frequent feedback sessions aim at identifying the potential for improvement on a number of levels and create the basis for growth.
Saving the organization money and time
Annual performance reviews take a great deal of time and resources. Having regular short feedback sessions can avoid problems arising through the year and help to realign along the way instead of prolonging issues until the next annual appraisal.
Creating a more positive workplace
A workplace focused on negativity or a blame culture will seriously impact the well-being and performance of employees. Whereas the presence of a positive and fun workplace improves the level of performance and employee engagement. Some of the most powerful feedback, given or received, is positive and encouraging.

How to establish a feedback culture?
Some people are more open to feedback. They crave it and are unafraid to ask for it or give it. It's a pulse check on what is going well and what needs to improve. But not all people feel the same. In some cultures, where hierarchy and face are valued more, giving feedback can be a daunting experience and must be built gradually.
There is an art in giving feedback, which starts with knowing the difference between feedback and criticism. Both criticism and feedback involve evaluation. Where they differ, however, is that criticism involves judgement and fault-finding, and feedback evaluates and then suggests corrective information. The essence of good feedback includes understanding intention, being empathetic and future-oriented – not blaming what happened in the past. Instead, think: How can I help this person develop and improve?
1. How to give good feedback
Giving feedback is a learned behavior and can be trained, both individually and as a team. Some tips are:
Ask for permission — "Do you have a minute for some quick feedback?" or "Can I share some observations with you?" has a great impact on the receiver. 

Think where and when to give this feedback. Make sure the person has time to receive feedback.

Share what you observed — Be specific. Use direct quotes and behaviours you have seen. Remember it is not secondary information, not something someone has told you, but what you have directly observed.
Example: "In our team meeting, you singled out Adam for a mistake he made.

It was obvious you were disappointed. This showed in your tone of voice and in your body language. I recall you saying, "Your mistake has cost us dearly, we have to re-do everything all over again."
Explain the impact — What is the impact of this behavior? Did it impact the team dynamic, work outcomes, or someone's emotions?
Example: "I observed that when you get stressed, you show your frustration and talk angrily to the team. This demotivates them."
Wait, and listen — 

Now pause. What is the reaction? Be open. Hear the person out, maybe there is something you were not aware of.

Suggest a solution — Share a behaviour you think could have a better impact. Be concrete.
Example: "Perhaps in this situation, you can take Adam aside and ask what happened, what went wrong, and

then ask how you can support him and the team to make sure it doesn't happen again. We all make mistakes.

It's important we learn and grow from them."
2. When to give feedback
Once you have outlined how to give feedback, clarify when it will happen. Feedback should become part of your regular schedule. Sometimes this means blocking time in your calendar specifically for your team to give feedback to each other. Some suggestions include: 
One-on-ones
Encourage the space to have conversations. If staff do not come to you, go to them with an issue you believe needs to be aired and discussed. Don't ignore it or push it under the table. Acknowledge and discuss it. When these issues aren't discussed, they build up into further frustration.
Feedback rounds
Get the whole team to sit down for an hour to explore and reflect: What went well? What didn't go well? What can we improve? Simple, but oh so powerful.
Speed-back or conduct a 180 feedback for the team
Similar to speed dating, but for feedback. Get the team to work in pairs. They have two minutes to give each other positive feedback and one minute for constructive feedback. At the end of this exercise, let the group share what they learned about themselves.
Using a 180 feedback (or better still, a 360) tool, the team give written feedback to each other to identify their strengths and areas of improvement. This can be shared in a feedback round. It also helps the team to realize what areas they need to improve as a team. Going a step further, it can also develop into the team identifying feedforward partners, i.e. team members who can support them in reaching their development goals by giving them regular feedforward – future-oriented tips and solutions.
Office hours
Managers can set time each week where staff can drop in and have a chat with them about different issues.
Include feedback training in your next town hall
Share good feedback practices with your team. Ask them what it looks like and how we can build it into our organizational culture. Remember, if you ask for their suggestions, you must also take action on it.

3. Tools and channels
Apart from meetings and one-on-ones, some teams use different tools and channels to proactively seek feedback. What works for one team doesn't work for another, so it's important to find what works for you. Some examples we have applied for our clients which are most effective are or include: 
Feedback surveys — This is a shorter and simpler version of an employee engagement survey and only addresses a few points to gather feedback from a team or organization. One of our clients does this regularly and refers to it as a pulse or sanity check. Google Forms and Survey Monkey are easy tools to create regular feedback surveys. 
Performance management platforms — There are some great platforms and apps to help give regular feedback, such as 15Five, Lattice and Betterworks.
External coaches —  Getting external coaches can bring in a fresh and objective perspective to evaluate individuals and teams, and facilitate tailored solutions.
Retreats and team–building activities — This is usually one of the best ways to start conversations and interactions between staff and team members in an informal and casual way. 

If done well, a team building event is very effective in creating a foundation for respect and dialogue.
4. Keeping the feedback culture alive
You put these tools and mechanisms in place, then what? Be mindful that we each might fall back into the old traps of being overwhelmed by work, meetings and deadlines. So you will have to take extra measures to ensure you keep the feedback culture alive.
Some little tips along the way:
Lead by example
Remember, it all starts at the top. If leaders show vulnerability and imperfection, others are encouraged to follow suit. In a team meeting, a manager who recently completed his 360 feedback decided to share his feedback openly with his team. He thanked them for their honesty, talked a few minutes about what they acknowledged as his strengths, and then addressed their feedback on areas he needed to improve. He thanked them once again, told them he would be actively working on these areas and counts on their support to help him develop. The silence and attention in the room was profound.
But it does not end there. As a manager, you have to continuously invite your team to give you feedback and remind them that you value their perspective and want to improve. Actively ask them, what can you do better to support them?
Trust and transparency
At the end of the day, trust is the glue for a feedback culture to thrive. Organizations must create a safe space to enable staff to come forward and voice their thoughts spontaneously or in a meeting – without being forced to. And if you feel giving feedback might lead to a CLM (career limiting move) or CTM (career terminating move), then feedback will never flourish in that culture.
After feedback sessions, further engagement must be encouraged. Staff must feel they are being heard, acknowledged and treated fairly, not that things are happening behind their back. It is crucial staff are aware decisions are based on their feedback.
Empowering your team to give feedback directly
And finally, when team members come directly to you and give feedback on another colleague – usually negative feedback, which they have not been able to resolve themselves – rather than fall into problem-solving mode, try to coach and empower them to resolve this by giving direct feedback to the third person.
Final words: A strong organizational culture is built on strong feedback
There is no doubt that giving feedback is hard. But it has a great deal of added value in building and sustaining strong organizational cultures. Be clear on what good feedback is and what it isn't, train staff in giving and receiving feedback, and make sure a consistent feedback culture is built.
The more feedback is given, the more staff will appreciate and expect it and the better they will get at giving and receiving feedback. In the words of Ken Blanchard, "Feedback is the breakfast of champions."
Bonus offer: Sign up for a free demo for the EUNEPA Learning platform and receive a package of five modules — no commitment needed, just pure learning!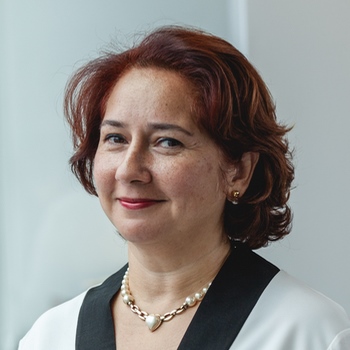 Dr. Pari Namazie | Managing Partner
Pari is a coach, consultant and facilitator and has over 25 years of experience as an intercultural, HR and organizational improvement consultant to multinational and international companies. 
Read more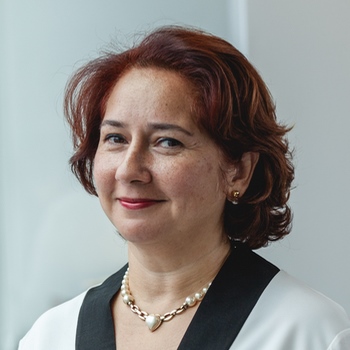 Dr. Pari Namazie
Pari is a coach, consultant and facilitator and has over 25 years of experience as an intercultural, HR and organizational improvement consultant to multinational and international companies. Read more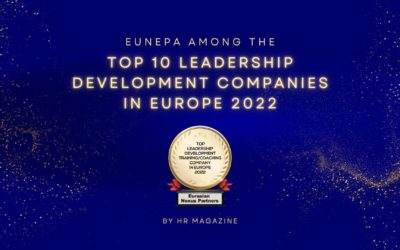 We are thrilled to announce that EUNEPA has been selected as one of the Top 10 Leadership Development Training / Coaching Companies in Europe 2022 by Manage HR Magazine.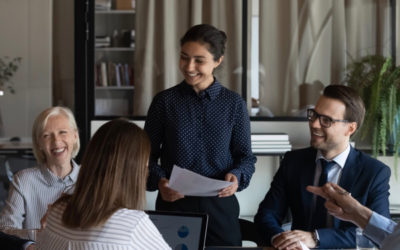 Implementing any strategy or goals begins by sharing it with your team members, who will be the people executing it — this means it begins by creating team alignment.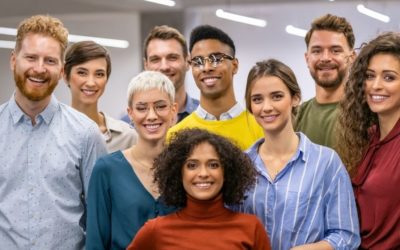 What makes you attractive enough to the next generation of employees? Here are 7 best practices to attract and retain the new generation.
Sign up to receive the Eunepa Quarterly.