1. Where can I access EUNEPA Learning?
2. Where can I see my progress? Why does it not show my progress?
To see your progress, you have to finish the whole module, including the test. After you have completed the test, you will be able to see that you have completed the module.
If you want to check your progress of completed modules:
1. Click on the right bottom side of the learning module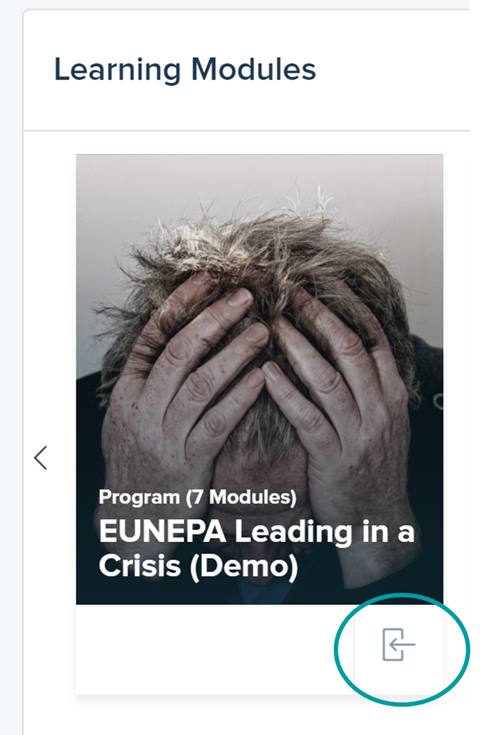 2. All your modules in that chosen programme will appear and you can check your progress.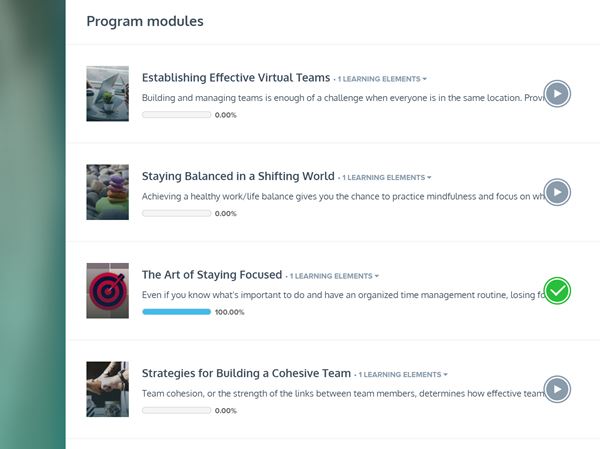 You can also find your completed modules in your Learning Dashboard (see question 4).
3. What can I do in the Dashboard / Home?
The dashboard shows you:
Your modules and the deadlines (in red, on the picture of the module / program)

Your deadlines

Your achieved trophies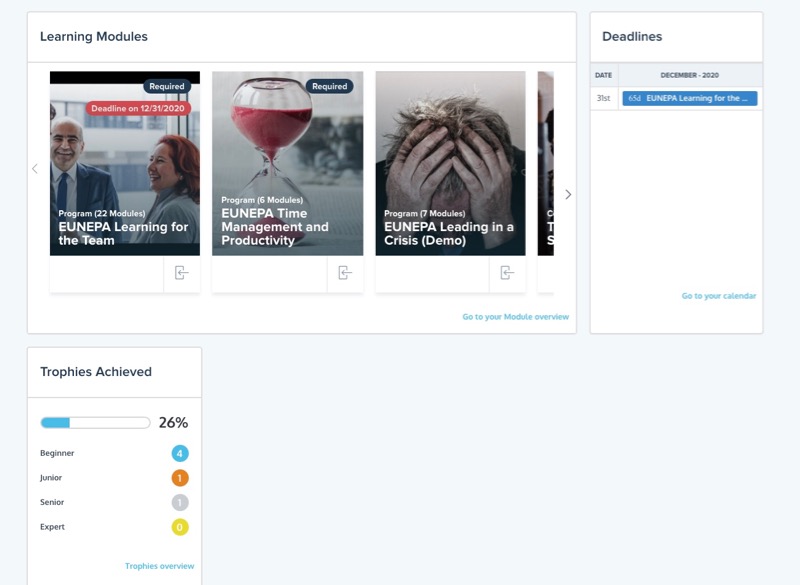 4. What can I do in my Learning Dashboard?
If you click on your Learning Dashboard, it shows you:
The required / optional / completed modules / program

Your learning developmet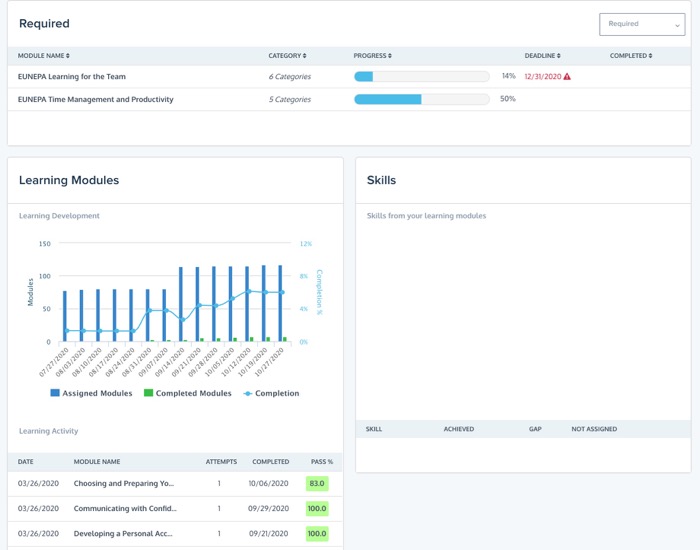 5. Where do I see my rewards?
If you click on Rewards on the top menu, you can see:
Trophies

Trophies

Completion (which programs you have completed so far)

Log (what trophies you have achieved so far)

Certificates
When you have earned a trophy it will just pop up on your screen like this: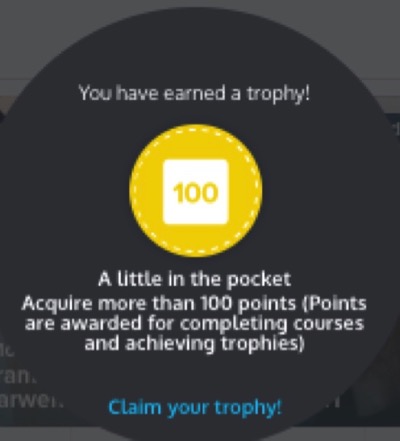 6. I got an error message — what can I do?
Could you please hard refresh your browser and try again? Remember to let it fully load before you click anything in the course.
Hard refresh:
Windows: ctrl + F5
Mac/Apple: command + shift + R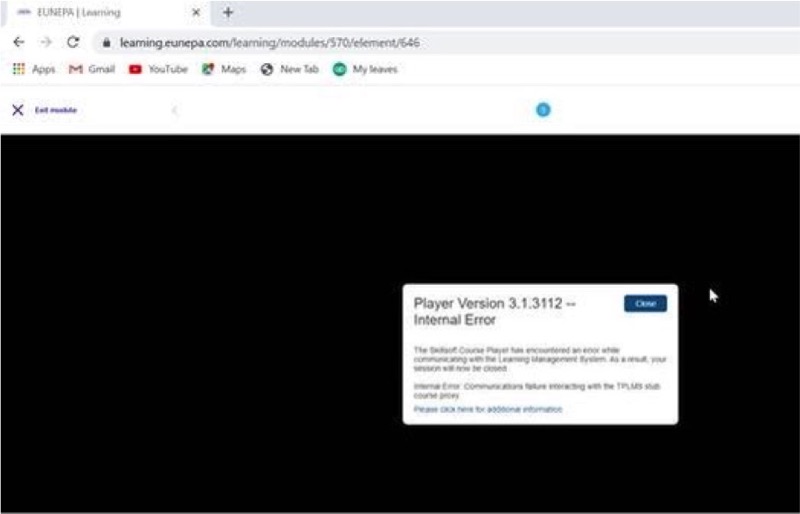 If this does not solve your problem, please see question 8.
7. Browser requirements for Skillsoft and Video Arts SCORM content
Browser settings required to play SCORM modules at EUNEPA Learning.
Our LMS platform supports SCORM content from multiple providers, including Video Arts, Micro Learn, and Skillsoft.
To ensure a smooth user experience, uninterrupted engagement, and for the content to load, individual users' browsers must be equipped with the minimum requirements.
Video Arts minimum requirements:
Browser: Support is given to the latest version of the following browsers and platforms:
Firefox (Mac, Windows)

Chrome (Mac, Windows, iOS, Android)

Safari (Mac, iOS)

Opera (Mac, Windows)

Internet Explorer (Windows)
Cookies: Permitted 
Javascript: Enabled
Popup Blocking: Disabled/Exception allowed
Minimum screen resolution: 480 x 720 
Bandwidth: 2 Mbs minimum
Allowed domains
Web content delivered from the below URLs which must be allowed through your network:
videoartshub.netexlearning.com
Skillsoft's minimum requirements can be found on this website:
8. I need immediate help please.
Send us an email at learning@eunepa.com and we will try to respond asap during our working hours Monday to Friday.
9. I forgot my password! What can I do?
Subscribe to the EUNEPA Quarterly!