Report
Iran Cost of Living
(Tehran, Shiraz, Isfahan)
The Iranian economy is used to an inflationary environment.  International companies and organizations operating in Iran need to understand the dynamics of price developments and their impact on their operations, salary adjustments and economic decisions.
The Iran Cost of Living Report (ICOL) is produced twice a year in January and July in order to offer a snapshot to clients on the inflationary developments in the market.  The data is gathered through primary research by Eunepa staff and analyzed and presented through various tables and graphs.  Furthermore, inflation figures are presented for different scenarios, i.e. inflation of Iranian or foreign products, inflation of various goods and services categories etc.
This survey is designed to assist companies to:
●  Know about the latest status of Iran's economy
●  Develop better local/expatriate compensation packages
●  Identify incentives, retention factors
Iran Cost of Living
Year: 2019
Document: PDF
Price: 
Single Tehran report: €1,000
Annual subscription (2 issues) Tehran report: €1,500
Quarterly Tehran report: €2,250
Shiraz/Isfahan reports: 10% added to above prices
Other cities: Upon request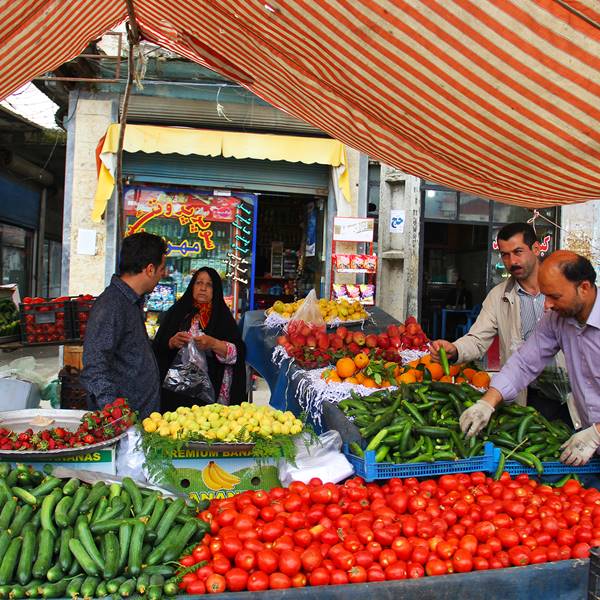 ●  Executive summary
●  Quick economic overview
●  Full price list and survey details
●  Three different price ranges from low-budget to luxury products, lowest to highest
●  Comparison between domestic and imported prices
●  Comprehensive and easy to use graphs and tables
●  International school education fees
●  Business travel expenses
●  Extended accommodation in different districts
●  Full range of automotive prices
●  Foreign companies operating in Iran
●  Firms planning to invest in Iran
●  Executives devising budgets for Iran operations
●  International organizations / embassies
Executive Summary
Introduction
Methodology
Items
Breads, Grains, Flour & Cereals
Meat & Poultry
Milk, Dairy Products and Eggs
Fruits & Vegetables
Cooking Oils
Nuts & Beans
Tea, Coffee, Sugar & Confectionary
Condiments, Paste & Seasoning
Beverages & Tobacco
Clothing & Shoes
Men's Apparel & Shoes
Women's Apparel & Shoes
Children's Apparel & Shoes
Rented Accommodations
Apartments 60-80 Sq. Meter
Apartments 110-120 Sq. Meter
Apartments 150-170 Sq. Meter
Furniture and Household Appliances
Furniture
Household Appliances
Kitchen (Misc.)
Cleaning Material
Electronics
Health & Beauty
Medical Services
Leisure, Entertainmanet & Sports
Miscellaneous
Business Travel Expenses
Transport, Communication and Utilities
New vs. Used Automobiles
Commuting Means
Domestic-made (Assembled) Automotive Prices
Car Insurance (Third Party)
Car Insurance (Liability)
Education
International Schools
Iranian Schools
Appendices
Latest Economic Indicators
Tehran BRT (Bus Rapid Transit) & Subway Maps
Do you have any more questions?
Eurasian Nexus Partners
Opernring 1, Top R748
1010 Vienna
Austria
Office: +43 1 996 2078
Email: info@eunepa.com