Report
Ownership Structures in Iran's Banking Sector
The Iranian banking sector has been subject to sanctions and limitations over the past decade. One of the reasons for the existing sanctions relates to the fact that some of the so-called private banks in Iran actually belong to semi-state institutions including military, religious and revolutionary foundations. At the same time, many banks are also owners or shareholders of major commercial entities, hence generating a sanctions risk, if international companies engage such entities.
This report sheds light on two important dimensions of the relationships in the Iranian banking sector, i.e. who owns the country's major banks and also in which entities the Iranian banks are invested. The first set of facts will help the reader understand the limitations and sanctions risks posed by each of the banks and the second set of information points to the corporations that are directly affiliated with the leading banks, while also identifying which of these entities the banks are likely to divest from, as a move to ease the current financial pressures on the banking sector.
Furthermore, the report identifies the board members of each of the banks in order to determine whether any of them present a sanctions risk as an individual on the list of Specially Designated Nationals (SDNs).
Ownership Structures in Iran's Banking Sector
Year: 2018
Document: PDF
Price: €3,000
Discounted price: €1,500
Executive Summary
Background Information
Types of Financial Institutions
General Background on Private Banks
Banks Listed on Tehran Stock Exchange (TSE)
Banks That Will Divest Non-Core Assets
Shareholding Structure of Banks
Bank Saderat Iran (BSI)
Tejarat Bank
Bank Mellat
Refah Bank (Bank Refah Kargaran)
Post Bank of Iran
Persian Bank
Bank Pasargad Iran (BPI)
Ansar Bank
Bank Hekmat Iranian (BHI)
Iran Zami Bank
Saman Bank
Bank Sarmayeh
Bank Shahr (City Bank)
Bank Ghavamin
Ayandeh Bank
Day Bank
Middle East Bank
Sina Bank
Mehr Eqtesad Bank
EN Bank (Bank Eqtesad Novin)
Karafarin Bank
Gardeshgari Bank (Tourism Bank)
Resalat Bank
Main Assets of Selected Banks
Bank Melli Iran (BMI)
Bank Saderat Iran (BSI)
Bank Mellat (BM)
Tejarat Bank (TB)
Bank Maskan (Housing Bank)
Persian Bank
Bank Pasargad (BPI)
Concluding Remarks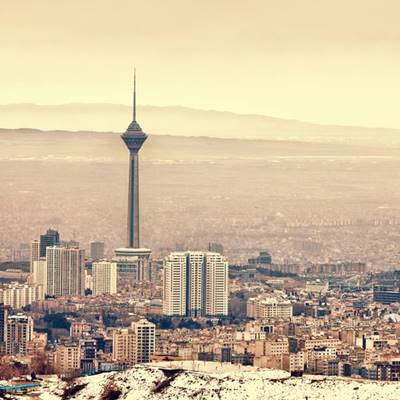 Do you have any more questions?
Eurasian Nexus Partners
Opernring 1, Top R748
1010 Vienna
Austria
Office: +43 1 996 2078
Email: info@eunepa.com