The Latest Geopolitical Developments in Eurasia

As a region bridging Europe and Asia, the Eurasian region can be influenced by geopolitical developments from China to West Asia and Europe. At present, a number of geopolitical shifts are creating threats, but also opportunities in Eurasia:
1. Social protests
First and foremost, West Asia is being shaken by social protests. Popular movements in Iraq and Lebanon have already led to the resignations of prime ministers in both countries. Nonetheless, these events are the beginning of yet another period of political uncertainties which will have regional impacts.
On the other side, in November 2019, Iran experienced its most violent wave of anti-government demonstrations in reaction to an overnight hike in fuel prices. While the demonstrations have been contained through a systematic clampdown and an unprecedented complete Internet shutdown, there is no doubt that the recent protests will be a turning point in the state-society relationship in the country. The Iranian state needs to regain some degree of legitimacy, e.g. through much freer parliamentary elections in February 2020 or through introduction of new freedoms and needed economic reforms. Otherwise, more protests can be expected in the next few years.
2. Iran and Russia – a strategic relationship
Furthermore, as a consequence of the US maximum pressure on Iran, one can register a closer cooperation between Russia and Iran. The two neighboring powers have had a long history of adversarial relations, but in the recent past, especially in light of greater US pressure on Iran, Moscow and Tehran have developed a new relationship that some may describe as "strategic". In terms of trade relations, in the first half of 2019, bilateral trade grew by 24% compared to the same period in 2018.
Furthermore, the commencement of the free trade agreement between Iran and the Eurasian Economic Union (EAEU) in early November will gradually increase the mutual trade between Iran and Russia. There are 380 categories of goods that can flow between Iran and the Russian-led bloc with preferential tariffs. One can expect that this agreement will shift Iran's trade away from Europe towards EAEU with many European exports to Iran being replaced with Russian commodities.
3. The Syrian peace process
The regional fallout from the Syrian conflict continues to alter some of the geopolitical realities in the region. The Astana process, which has been shaped by Russia, Turkey and Iran, is the most significant political process for post-conflict Syria. Nonetheless, the complex multi-party situation inside Syria means that the implementation of the process will lead to many disagreements between Moscow, Ankara and Tehran.
In order to sustain Russia's influence over the political process, Moscow has reached out to Arab governments to include new stakeholders, especially Syria's neighbors, i.e. Iraq, Jordan and Lebanon, but also other Arab powers such as Saudi Arabia and the UAE. Tehran and Ankara seem to be fine with the overall process, but further disagreements are on the horizon. Most importantly, tensions will emerge when the reconstruction of Syria and various economic interests are at stake.
Syria will also continue to be the scene for international and regional rivalries, e.g. between the US and Russia, as well as Israel and Iran.
4. US-China trade war
The entire Eurasian region is also affected through the ongoing trade war between the US and China. The more threatened China feels by a new sense of US hegemony, the more it will accelerate its Belt and Road Initiative (BRI) that is focused on the connectivity of China with the Eurasian region.
The massive investments in infrastructure, energy and connectivity will reduce China's vulnerabilities, especially regarding access to energy resources as well as access to markets.
In this context, one can predict a growing security and trade cooperation between Beijing and Moscow with a special focus on the Eurasian and Central Asian regions. This new axis which is being further consolidated through the Shanghai Cooperation Organization, will have geopolitical, security and economic consequences for all countries in the Eurasian region, especially the leading powers, i.e. Turkey and Iran.
New opportunities for international companies
While the above developments present old and new geopolitical risks to international companies, there could also be new opportunities such as:
Using the greater integration between Iran and the EAEU to access the Iranian market through third countries;

Benefiting from the new infrastructure projects that the Chinese BRI will invest in;

And Participating in the reconstruction of Syria through partnerships in third countries.
We at Eunepa follow the regional developments through the lens of international companies and will be happy to meet you to discuss what threats or opportunities may emerge within the context of your company's activities and interests.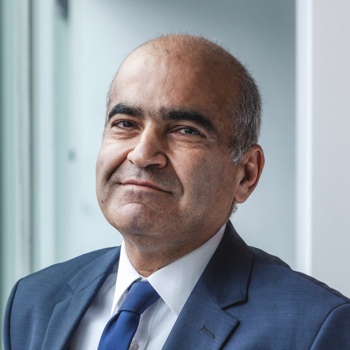 Dr. Bijan Khajehpour
| Managing Partner
Bijan is a veteran strategy advisor for the West Asian markets and has over 25 years of strategic consulting experience with global companies. Read more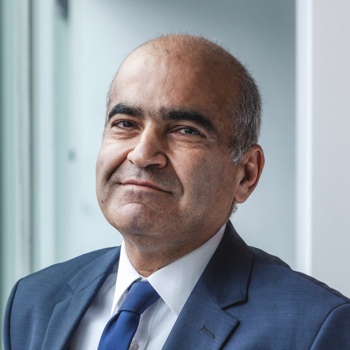 Dr. Bijan Khajehpour
Bijan is a veteran strategy advisor for the West Asian markets and has over 25 years of strategic consulting experience with global companies. Read more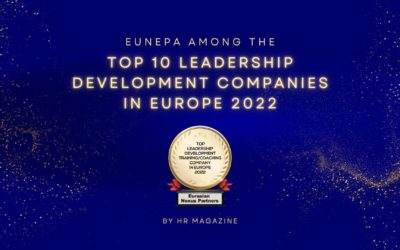 We are thrilled to announce that EUNEPA has been selected as one of the Top 10 Leadership Development Training / Coaching Companies in Europe 2022 by Manage HR Magazine.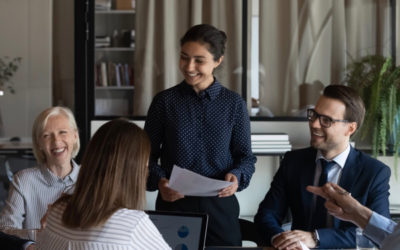 Implementing any strategy or goals begins by sharing it with your team members, who will be the people executing it — this means it begins by creating team alignment.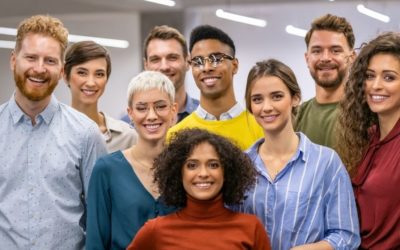 What makes you attractive enough to the next generation of employees? Here are 7 best practices to attract and retain the new generation.
Sign up to receive the Eunepa Quarterly.