Seizing Business Opportunities in Turkey
29 Apr 2019 | Strategy & Risk

Connecting East & West, Turkey is the hotspot of regional economic activity with a promising future ahead. The country's economic isn't just hot, but also expanding constantly. Yet, occasionally a rocky path, investors must bring with them resilience and stamina to succeed.
Ingredients for an adventurous growth path
Fierce domestic elections
Proximity to geopolitical hotspots
Permanent spot on the international politics stage
A restless economy
A quick look at recent events in Turkey shed light into the realities on the economic ground and create a foundation to spot opportunities.
1. Domestic economy
At the intersection of peaking international and domestic politicking, Turkey's headline delivery count seems inexhaustible. However, let's look at things in the right order: 2018 was marked by an unprecedented array of challenges for the Turkish economy. There was the run from the lira, hitting rock-bottom in late summer and boosting inflation levels. High unemployment and a liquidity crisis added salt to the soup.
While the currency somewhat rebounded, the current 6.59 to the euro still stands far from ideal.
Apart from that, experts long cried for structural reforms, a wish that Ankara has now promised to tackle. In fact, the "structural reform package" introduced on 10 April aims at elevating the economy to a robust level. With €3.7 billion in debt securities to be issued by Ankara, the paralyzing liquidity crisis is set to be overcome.
Another corner pillar of the program aims at curbing inflation, which still hovers above the 20% mark. One measure even includes the actual construction of a greenhouse project to eventually supply one-quarter of the country's need for fruits and vegetables.
2. More reforms
To complete the reform package, the government also aims at judicial reforms. These are yet to be announced but apparently, intend to establish a solid investment environment and spread investor confidence.
While this endeavor is still in its infant steps, confidence in the economy is up by 6.9% in April, according to the Turkish Statistical Institute's (TurkStat) 'consumer confidence index'.
3. The US-Turkey relationship: Bilateral trade talks and defense systems
The same level of confidence could not be transmitted to the ongoing US-Turkey negotiations pertaining to numerous topics. The recent visit of a Turkish senior delegation to the US, spearheaded by foreign minister Cavusoglu, treasury minister Albayrak and defense minister Akar, promised fruitful bilateral outcomes. Yet, expectations received a blow with the US administration's decision to not issue waivers to Turkey regarding Iran oil exports anymore
Adding to that, the two parties stand in diametrical opposition with regards to the S400 weapon system. Turkey is not just promising to stick to buying it, but even accelerating the process. July has now been set as the new target date. Meanwhile, the US administration has expressed its concerns over NATO compatibility of the systems, despite other NATO members already equipped with the very same items.
Adding to that, Congress has recently introduced three bills that foster the anti-Turkey atmosphere. This seems to result in an open tit for tat with the US. Washington is not willing to deliver the already paid F35 fighter jets to Turkey, which has only received 4 out of 100 hitherto. This, in turn, has sparked Moscow to express its inclination to sell its jet technology to Turkey, if wish be.
Nevertheless, stipulated during the Turkish delegation's visit to Washington,the two nations envision a $75 billion bilateral trade volume. For this purpose alone, a working group has been established. Furthermore, a US delegation focusing on the 'digital economy' is expected to pay Turkey a visit in May.
4. Syrian quagmire
To make matters more complex, recent arms and munition delivery to YPG units in Northern Syria certainly aren't conducive to solving the above matters in an efficient matter. The conundrum of to Turkey's neighbor bears the potential for important cooperation and discontent at the same time. Any path committed to will be amplified by the consequences. While it was an important item on the agenda during the recent visit to the US, no breakthrough has been communicated to the outside yet.
5. Election aftermath
With no lack of controversies in international politicking, Ankara could at least book close the domestic saga. With Istanbul also nearing a rest in the election aftermath, albeit two inquiries by the election watchdog YSK are still open. We might very well see a rerun of the Istanbul election in June.
Opportunities in Turkey
As stated by the president himself, Turkey now has four years until the next elections and should use this period for focusing on growth and stability. Two items of paramount importance on the agenda are the strive for energy independence and proficient domestic defense capability. This and more ambitious goals set to be accomplished by the nation's 100-year anniversary in 2023 do bear opportunities for international companies.
Potential investors currently benefit from:
A relatively cheap domestic currency
Impeccable growth rate of almost 6% over the last two decades tripling GDP since 2002
Aiming at a top 10 spot of the largest economies of the world
Diligent and educated workforce with 50% under 31 years of age and 800.000 graduates annually
Substantial domestic market with nearly 81 million inhabitants
Central location between East & West on the Silk Road
Important energy corridor between Asia and Europe
State of the art infrastructure with still numerous ongoing railway and airport projects
A business-friendly environment with average business set up time of fewer than 7 days
Close to 60.000 companies with international capital in Turkey in 2017
Thus, if and when Turkey solves its main economic challenges, the path to even more prosperity will be wide open. Yet, the best opportunities will likely be seized long before that. To get a piece of the pie, early birds will catch the biggest worms.
Furkan Ağan | Consultant
Furkan focuses on research and business development in the Eurasian region to develop and provide effective cross-border strategies. Read more
Furkan Ağan
Furkan focuses on research and business development in the Eurasian region to develop and provide effective cross-border strategies.
Read more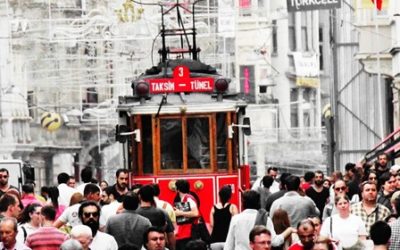 What do the results of Turkey's 2019 municipal elections mean for the country's democracy and economy?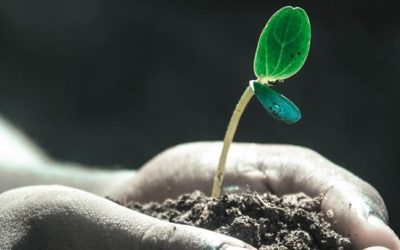 As a leader, you provide vision and purpose. But when life changes, how can you lead yourself again?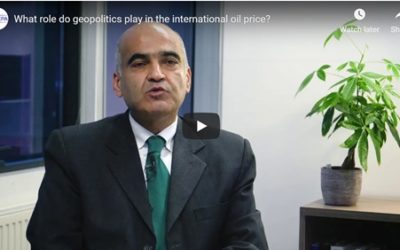 Why geopolitics should not be underestimated and some of the developments to watch in 2019.
Sign up to receive the Eunepa Quarterly.