Time to Reflect: How to Do an End-of-Year Review
23.12.2020 | Organizations & Leadership

Reflections on 2020 and moving towards 2021
"By three methods we may learn wisdom:
First, by reflection, which is noblest;
Second, by imitation, which is easiest;
and third by experience, which is the bitterest."
Confucius
The end of year is a special time.
The mind kicks into reflection mode (the past), wonders what's next (the future), and ideally also practices gratitude (the present). My thoughts turn to:
What did I do well?
What can I do better?
What more can I do?
How else can I contribute to the people who matter most in my life?
And then: What do I want next year to look like?
Why should you reflect?
Self-reflecting is a humbling yet powerful experience. It's one of the best ways to maximize our learning, discover how we do our best work and improve our performance.
In its simplest form, reflection means taking time to think, examine and review ourselves. Reflection is a structured process, which allows us to step back and systematically review past events. To get the most value, we must ensure we move beyond the surface level of what happened and dig a little deeper.
Some people find this uncomfortable as it makes us take an honest look at ourselves: our current level of skills, our behavioral patterns, our strengths and weaknesses, and how we influence others. But for those who are willing to take an honest look at themselves, experience will turn into significant growth.
What is self-reflection in leadership?
In leadership, self-reflection is part of increasing our self-awareness and authenticity. This means taking time to review yourself as a leader, which is critical for leadership development.
Research shows that leaders who use reflective learning benefit in the following ways:
Learn faster
Deal better with unfamiliar environments
Do not repeat the same mistake twice
Question assumptions and make better decisions
Recognize connections between unrelated situations
Engage in energy-generating activities enabling more impact and influence
By slowing down and actively reflecting on past events, we maximise learning and accelerate our effectiveness as leaders. We become role models to our teams, who can also benefit from reflective learning to become more effective and faster learners.

Self-reflective questions
This reflective learning exercise helps you review and close the year with a true understanding of how you have performed and with a plan on what and how you want to improve in the new year. There are many questions we can use.
Some general reflection questions you can explore are:
What theme or name would you give this year?
How have you grown this year?
What are you struggling with? What habits or goals would solve these challenges?
What habit or goal, if accomplished, would make everything else easier?
Who will you connect with more in the year ahead?
What kind of leader, peer, friend, partner (and other roles) do you want to be?
What is your mantra for the coming year? What dream, aspiration or feeling do you have for 2022? List one word that symbolises that. Commit to living that word intentionally through the year.
How do you want to grow in the coming year?
How and what will you put into action?
As a leader, you can go deeper and reflect on your leadership style: 
How did I lead by example?
How did I keep to my commitments?
Did I work according to my values? What values did I honour?
Did I act in a way to allow my team to feel valued and empowered?
Did I create a safe environment fostering transparency and courage to speak up?
Did I admit my mistakes? How did I show vulnerability?
What are some of my positive lessons learnt that I can repeat in the new year?
What are some of my failed lessons, so I don't make them again in the new year?
How did I grow this year and how will I grow in the new year?
Would I want to work with me as a leader?
How did I feel? How did I make others feel?

From reflection to action
Self reflection provides clarity. Following our lessons learnt and takeaways from reflection, we can move to actions we want to take forward in the new year / new period or stage of our lives.
Appreciative Inquiry gives us a process by which to identify our strengths, envision a future where we operate at our best and take actions to live that on a daily and regular basis. The below are four simple yet powerful questions from appreciative inquiry:
What was the best experience you had this year? (discover)

If everyday could be like that, what would your life look like? (dream)

To reach that environment, what would you need? (design)

Name 3 actions you can take to take that forward into next year? (destiny)
Actions are important. A dream without action is just an illusion. Take small steps each day. Start today. It can take as little as 2 minutes a day but repeat it every day, consistently and religiously.
Find the questions that work for you, areas you want to be more aware of and track your improvement. If you struggle to keep accountability, ask a colleague or friend to ask you these questions, set an alarm clock at a certain time each day, with a morning coffee, or evening tea or any other means to keep this in your daily routine.
Start with today!
What is the smallest action you can take today?
Would you like some help in reflecting your leadership journey this year? Book a free 30-minute call for your individual leadership reflection: Book free call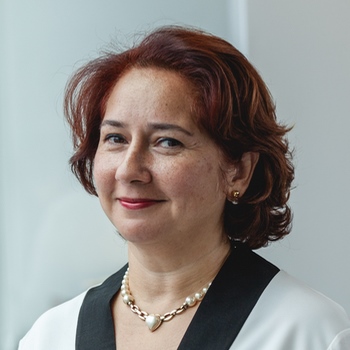 Dr. Pari Namazie | Managing Partner
Pari is a global executive coach, consultant and facilitator with over 25 years of experience. She works as a trusted advisor to leaders, teams and organisations in the fields of leadership, team development, strategy and organisational improvement. Read more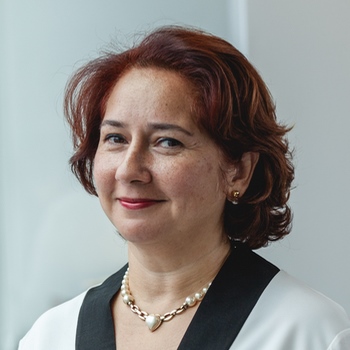 Dr. Pari Namazie
Pari is a global executive coach, consultant and facilitator with over 25 years of experience. She works as a trusted advisor to leaders, teams and organisations in the fields of leadership, team development, strategy and organisational improvement. Read more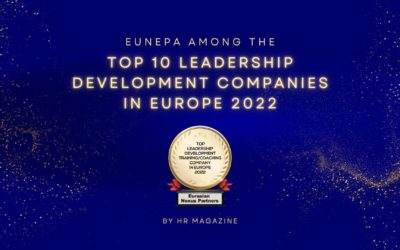 We are thrilled to announce that EUNEPA has been selected as one of the Top 10 Leadership Development Training / Coaching Companies in Europe 2022 by Manage HR Magazine.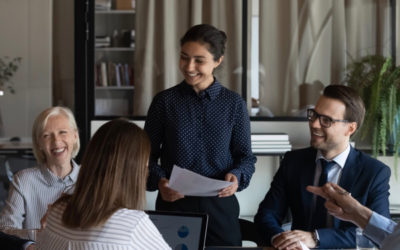 Implementing any strategy or goals begins by sharing it with your team members, who will be the people executing it — this means it begins by creating team alignment.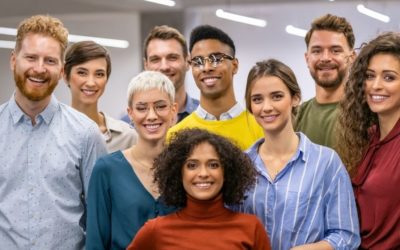 What makes you attractive enough to the next generation of employees? Here are 7 best practices to attract and retain the new generation.
Sign up to receive the Eunepa Quarterly.