EUNEPA Top Leadership Development Provider in Europe 2022
13 January 2023
Featured in Manage HR Magazine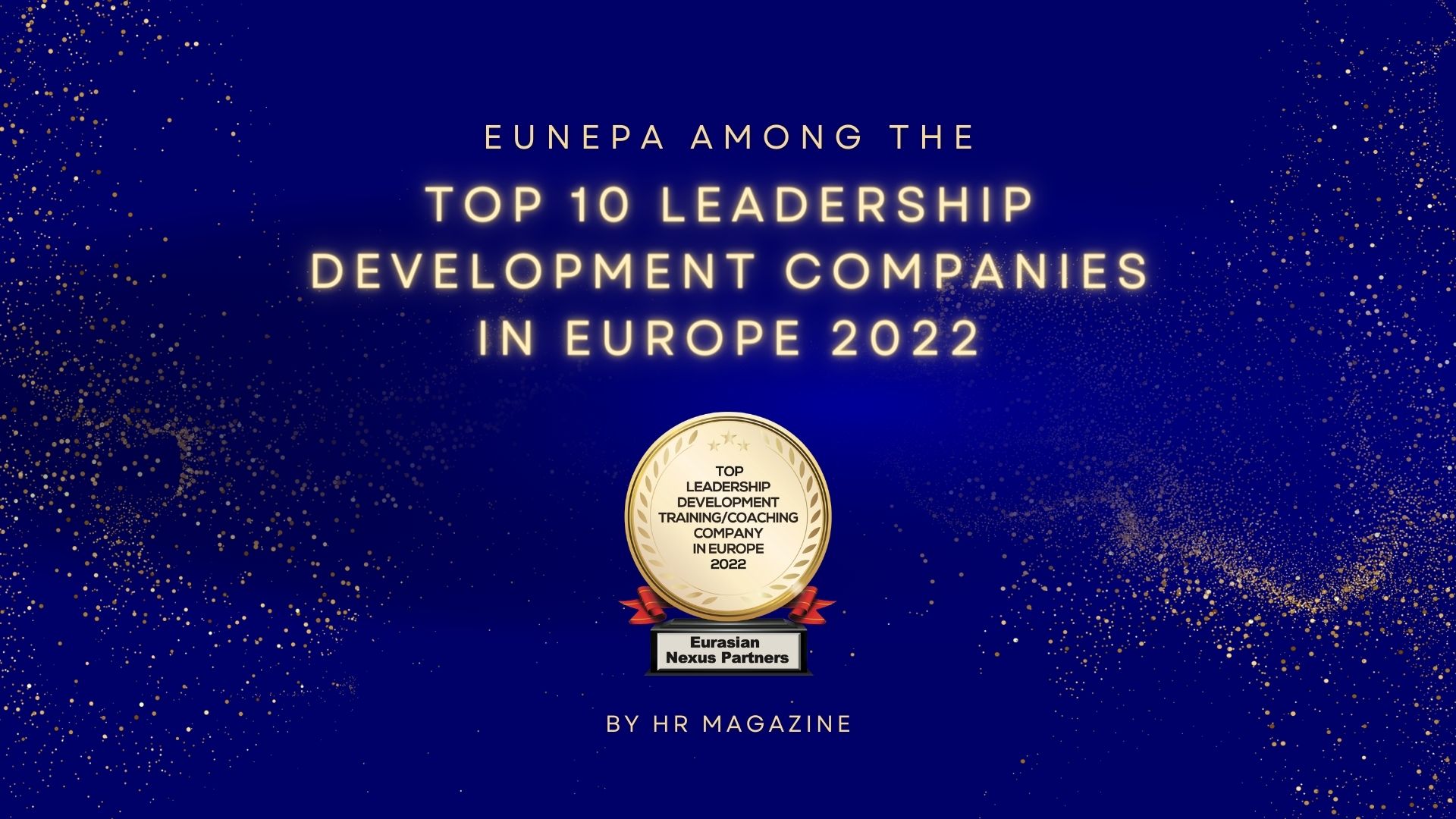 We are thrilled to announce that EUNEPA has been selected as one of the Top 10 Leadership Development Training / Coaching Companies in Europe in 2022 by Manage HR Magazine.
In an interview with EUNEPA's Managing Partner Pari Namazie, she shared more about her approach:
"Throughout any change, your people will always be your biggest source of value and innovation. 
'This is why I often say we work with heart and love,' Pari says. 'And I mean it. While everything we do is anchored in creating value for our clients, we set great importance on emotional intelligence and soft skills to develop leaders and collaborative teams. And this often means creating safe spaces to help them listen to their heart, their gut, their values and their inner voice. When people are aware and aligned — with themselves and with others — they perform better.'"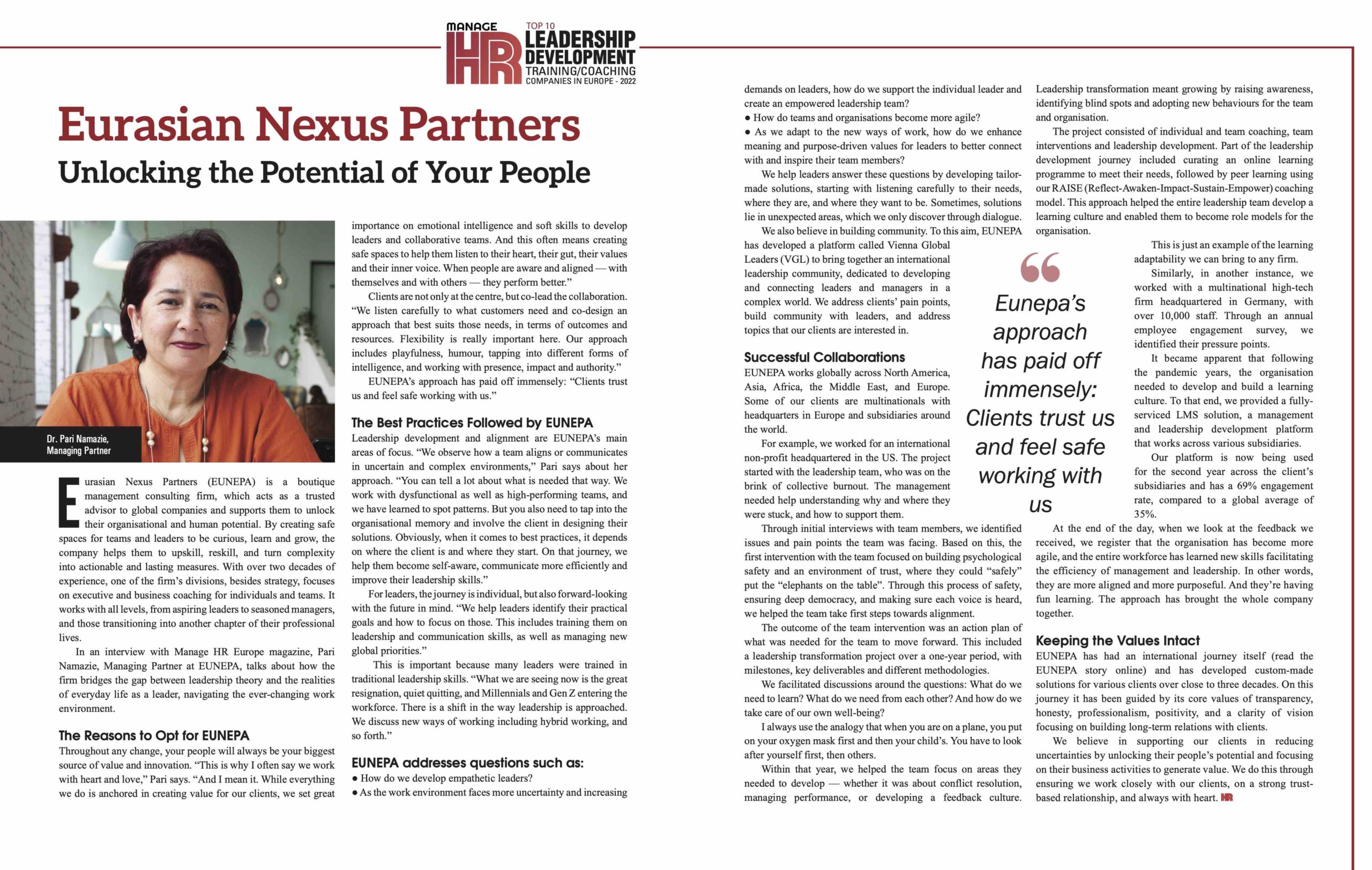 When working with leaders, the journey is very individual. One commonality, however, is always with the present and future in mind. 
This is important because many leaders were trained in traditional leadership skills. "What we are seeing now is the great resignation, quiet quitting, Millennials and Gen Z entering the workforce. There is a shift in the way leadership is approached. We discuss new ways of working including hybrid working, and so forth." 
Read the full feature article in the magazine or as a PDF.
Explore EUNEPA's services below and sign up for a free coaching discovery session or learning experience call today.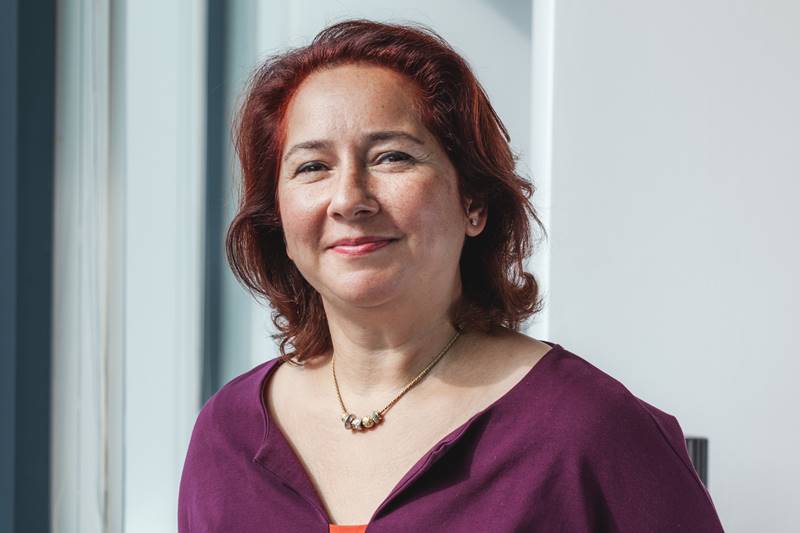 Executive and Business Coaching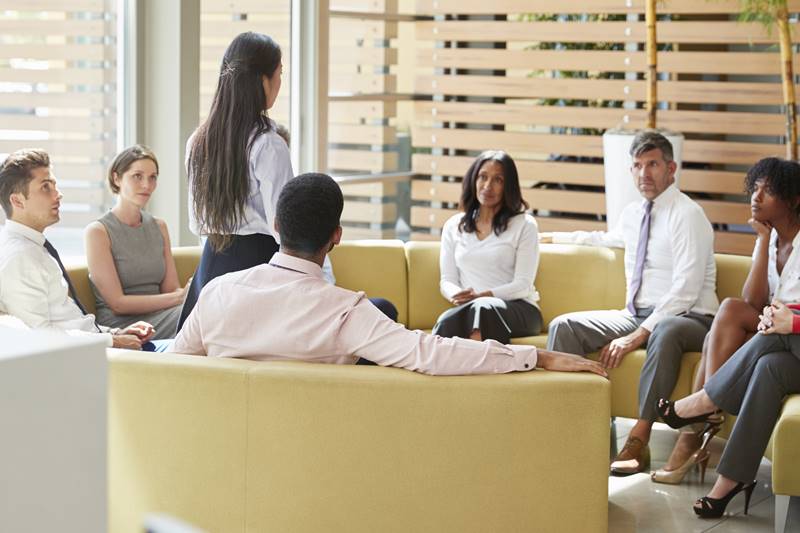 Facilitation and Leadership Alignment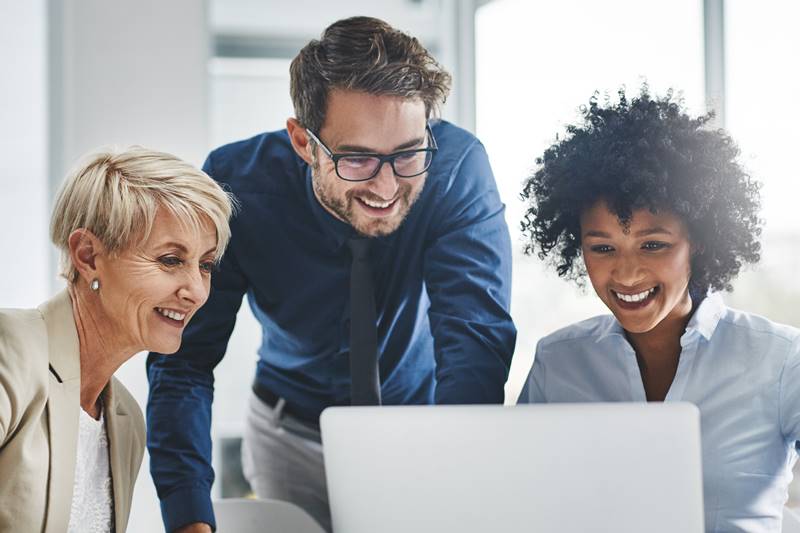 EUNEPA Learning & Curated Leadership Programmes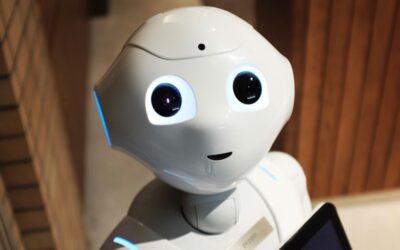 To learn the 10 skills for the future workforce, leaders need to go beyond technology. Employees without company learning can upskill too.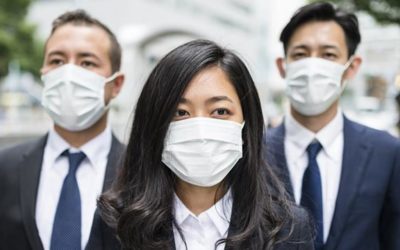 How can leaders build workforce resilience when the world goes back to a new normal? And how can they manage employee anxieties?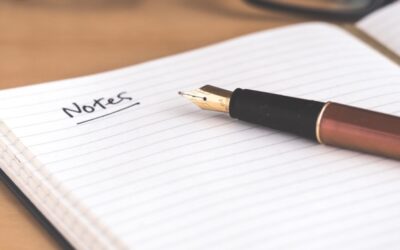 What did you learn from 2020 – and how to move into 2021.
Sign up to receive the Eunepa Quarterly.